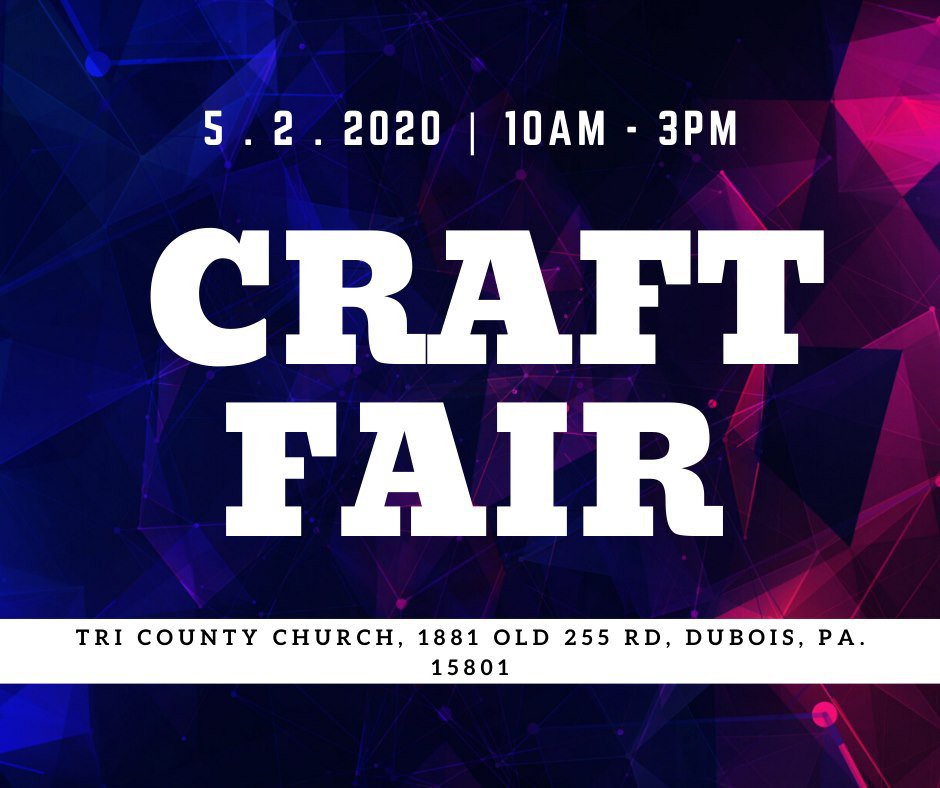 Craft and Vendor Show at Tri County Church: DuBois (Hill) Campus. All proceeds to benefit KidsRock and Velocity Student Scholarships for Summer Camps. Velocity students will be selling concessions.
Email [email protected] or call 371-0727 for the registration application. Cost is $20 for an 8-foot space plus an additional $10 if you do not have a table of your own. Chairs will be provided. (Only one direct sales vendor per company) Crafters and vendors will be accepted on a first come first served basis as registration and payment are received.
Doors will be open at 9am for set up.