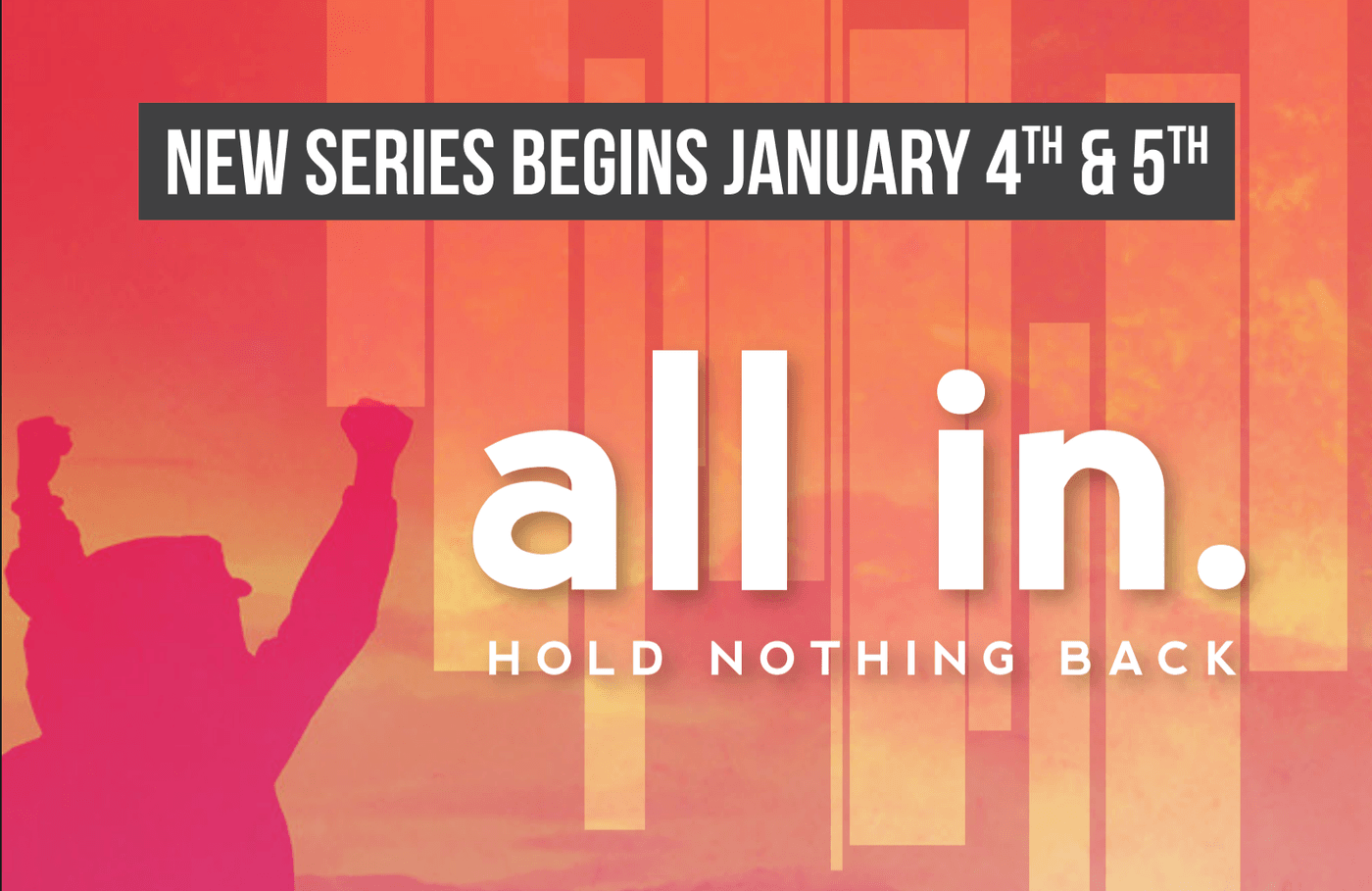 New Series: Begins this January!
How do we live a life that's 'ALL IN' and creates lasting habits that help us live life to it's fullest: relationally, spiritually and personally?
Break the yearly resolution cycle, and begin to forever change the way you approach every area of your life!
Make 2020 a year where each of us is ALL IN with the things that matter most! Holding NOTHING back!
Join us this January!